Community Events
Community Event Planning Guide page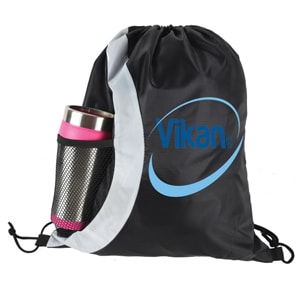 Delicious foods, great entertainment and refreshing drinks on a bustling road: Street festivals and community events are a memorable staple of neighborhoods and cities across the country. However, planning these community events takes more than a few quick emails to vendors and tent rental companies. To get the most out of your planning experience for community festivals and events, you must successfully plan, execute and perform event planning duties while catering to the needs of sponsors, volunteers and vendors. Here's how to plan your most successful events, from initial invitation to final takedown.
Timeline
12 Months:
Secure the location and dates
Obtain a rough sketch of the festival map
Reach out to relevant city agencies, such as an Office of Special Events
9 Months:
Update event map and begin functional area plans
This includes where guests can walk versus staff-only areas and stages
Open vendor applications
6 Months:
Confirm vendors, sponsors, entertainment and product suppliers
Begin developing sponsorship packages and event merchandise
4 Months:
Finalize programming and re-confirm functional areas. Obtain promotional materials and event merchandise
Re-order, if necessary.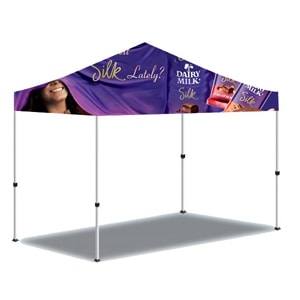 3 Months:
Produce festival marketing materials
This may be done earlier, if the event is larger and has been held consecutively.
1 Month:
Confirm all volunteers, staff and stage production assistance
Give sponsorship packages and merchandise to sponsors for event.
1 Week:
Manage operations load-in
Train all volunteers, staff and security for event
Confirm that enough tents and sheltered area covers have been ordered for vendors, including last-minute opt-ins.
1 Day:
Manage vendor load-in
Make sure that all vendors are located where they should be, as per the site map.
Event Conclusion:
Manage operations load-out
Construct all payroll for event employees and products for volunteers.
1 Week After:
Hold wrap-up meeting, conduct satisfaction surveys and make recommendations for the following year.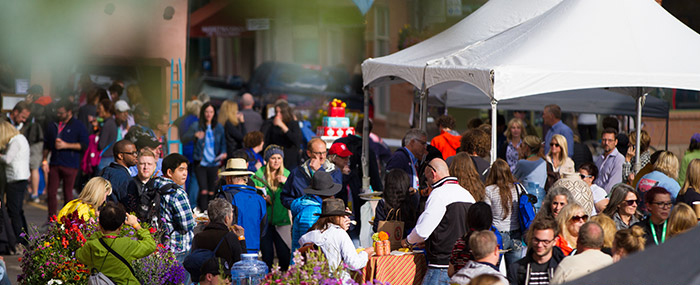 Featured Products
Before the Event
Each event has individual needs, and your event's success depends upon various teams including operations, programming and vendors.
Operations
The operations team is responsible for site preparation, stage and production, event support, security and other duties. This may include you or it may be an external team, depending upon the size of the event. These responsibilities may include:
Running a volunteer committee for gate check and vendors
Preparing staff and backup staff for stage production and programming
Pre-event setup, or load-in
On-site help with festival operations, including attending to vendor needs
Post-event teardown, or load-out
Your processes may include street closures, hiring security and maintenance teams to ensure safety in equipment, logistics for supplier trucks and management trailers for on-site staff.
Programming
Determine your acts, programs and guest artists before the event arrives. Programming isn't limited to musical acts, and can include events or activities such as:
Entertainers
Amusement rides
Art installations
Fireworks
Opening and Closing ceremonies
Food vendors
Sponsored content vendors
For your event, consider what types of programs and activities fit the culture of your event and target market. For example, an annual community street festival geared towards families may benefit from an amusement ride or child-friendly play areas
Food Vendors
To sign on food vendors at your festival, check with your local municipal codes to see if your food vendors are licensed and possess certification. As well, verify that your food vendors are up-to-date health inspections to prevent any illnesses during the event. Create a formal application process via website or by paper for all vendors to fill out before they can participate.
Permits/Licenses
Most cities and townships require a Special Events Permit to host an event. Depending upon your city or state, your application must be submitted 60 days prior to an event and all applications must be able to produce a certificate of insurance in commercial general liability. Then, obtain permits for tents, canopies and your general event map so street closures may be made.
Sponsorship / Promotional Packages
Develop a sponsorship package with the right mix of promotional products, such as deluxe customized apparel, for sponsors of your event. Determine as well if their promotional products will be a good fit for your festival. Make sure that your sponsors are receiving the exposure they desire. Is your sponsor offering an interactive experience for attendees to engage with? Is your sponsor's logo located in a clear and accessible place for maximum sponsor exposure? If it is not, re-plan before the event to give them more coverage and evaluate the promotional event merchandise that will be sold at your event.
Marketing / Public Relations
Formal event publicity can be done via traditional, digital, experiential and social means. Promote your event using web technologies, creating a website for the event, posting on social media and utilizing mass emails to get your message out. PR statements, brochures and flyers can also make a large impact. Make sure that all signage produced has permission to be posted within city bounds.
During the Event
Once the event arrives, it is important to:
Keep your Operations Manager, Curator and Event Coordinators on hand
Run nightly checklists after hours and properly secure vendor tents to prevent theft
Examine beverages and food item counts to see what items need to be re-stocked
Run a tally of sales made per day, if possible
After the Event
As your event concludes, mind the following:
Manage operations load-out, or take down
Return all equipment rented
Hire cleanup crews and volunteers to clear away site
Conduct surveys of sponsor and vendor satisfaction
Hold meetings to make recommendations for the following year
Run accounting to determine total losses and additions
Hosting an event takes a team of experts. When it comes to expertise in promotional products, give us a call. We'll make sure your event merchandise makes an exciting, lasting impression on attendees and sponsors.