Corporate Events Planning
Leave your attendees thirsting for more.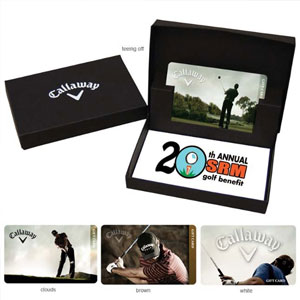 No matter what the occasion, planning corporate events take a great deal of vision, organization, and creativity. By taking the following steps to meet the unique objectives of your event it will be remembered as a success, and with it the gratitude of those who benefitted from the experience.
Develop a Theme
Whatever the purpose of the event, there needs to be messaging continuity to pull the planning of event details together under one unifying theme participants can associate with your company. Be sure to put the theme on your event communications to start the buzz of excitement.
Create a Budget
You should have a fairly solid idea how much you can spend on the event in total. Itemize cost estimates for every element and aspect of the event, such as food, venue rental, entertainment, lodging travel, etc. so you have control of your budget as you proceed. Be sure to add branded gifts, corporate swag, or mementos to your list so guests will remember the event and your company.
Select Venue and Vendors
You will need an event space and you will need to source food, furniture and audio-visual equipment to assemble the event. Based on your specific needs, request quotes from a number of vendors so you can compare their prices and options.
Decorate the Event Space
When you have confirmed your event venue, bring your "theme" to life within the venue space to excite and unite participants joining together in the event experience. Be sure to amp up the energy with themed signage, napkins, and maybe even bottles of wine!
Send Invitations
Whether through U.S. mail or email, send out your invitations with plenty of time for guests to work the event into to their schedule. Make sure your invite carries the theme of your event. Send the guest list a RSVP email reminder in sufficient time—a week before the event—to respond.
List and Calendar Due Dates
It's a good idea to create a master event calendar either in your day planner or to hang on the wall for your associates to view. Include names of those responsible for each task and the deadline. One week and one day before the event check that all tasks are completed.
Bring Help
You can't be everywhere on the day of the event, so identify a team to support you. Depending on the size of the event, you'll need assistance with hands-on work, decorating, directing, along with the last-minute details or helping out with any unforeseen issues.
Events bring people together
Different types of events require different preparation and attendee engagement plans to bring people together to learn, connect, celebrate and grow.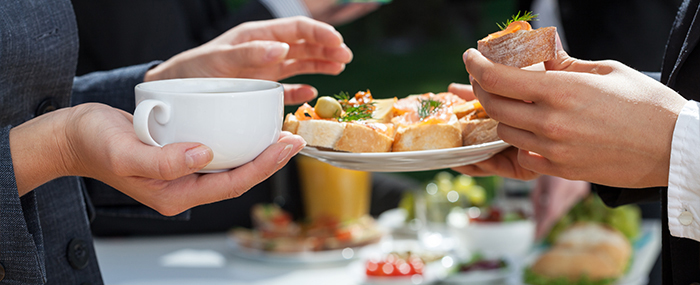 Featured Products
Corporate Events
Seminars and Conferences
Offer relevant information to audiences. Seminars last from a couple hours to a day with attendees in same place. Conferences provide multiple sessions that occur concurrently varying in interests, positions or skill level. It's an opportunity to offer new contacts or potential customers a flash power band or a glow-in-the-dark tin of thinking puttycustomized with your logo to keep your company top of mind.
Executive Retreats and Incentive Programs
Expensive, executive program held in exclusive destination resorts. Agendas include organizational and developmental planning along with recreational activities as part incentive and reward. Offer attendees a welcome basket filled with a branded beach towel, sunscreen, sunglasses and a baseball hat.
Appreciation Events
Event host builds rapport while both parties learn more about mutual business priorities during non-traditional events, such as the theater, sporting events, concerts, etc. Take the team to an outdoor concert venue, complete with branded single wine bottle carries—including the bottle of wine!
Company Milestones
The opportunity to celebrate a corporate a grand opening or an anniversary involves company employees, but often includes clients, vendors and the local community. Give away branded water bottles or magnets at a grand opening to customers. Choose a modern bronze sculpture or a unique replica of your product as the award itself for the perfect photo op or Instagram post to celebrate the honored employee's impressive career.
Team Building
Meant to build company strengths, employee confidence and morale, Team Building events are held in non-work environments where employees work together to complete activities. Activities range from indoor (sensitivity training) to outdoor activities (obstacle courses). Build team spirit by offering company branded casual clothing employees will want to wear at work or at home.
Product Launch Events
Created to generate media coverage and buzz, product launches are held before a product's release. Hosted by corporate VIPs, the event is built to be exciting, flashy and newsworthy within the business-to-consumer industry. Contact a premium professional to find new and unexpected branded products that grab attendees' attention and build your launch momentum.
Board Meeting and Shareholder Meetings
Board meetings are held for board members who meet with company executives to review business performance. At Shareholder meetings, companies share company performance, future goals, etc. with shareholders. Meetings can be small or large-scale.
Think of classic ideas that impress, like presenting a Faber-Castell Pen set with a branded leather case to attendees as a memento of the event.