Employee Engagement
Employee Engagement Planning Page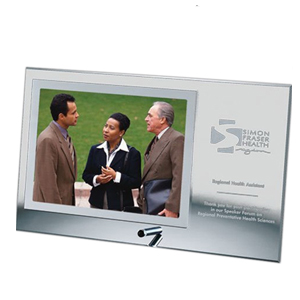 Today, companies recognize that a new hire looks not only for a competitive compensation package, but for a company that aligns with their personal goals. They want to feel appreciated and connected in their company role and if not, may leave. Companies working to create a positive work experience are implementing employee engagement strategies to make workers feel they belong, and are appreciated for their contribution.
Survey employee opinions and feelings
Understanding the collective point of view is crucial to the success for your engagement strategies. Before introducing incentives or employee programs, make sure you ask honest questions that affect how the employee's work life is now and how he or she would like it to change. The more questions you ask, the more your employees will feel empowered and respected, and the more engaged they'll become. Translate their comments into strategies that fulfill their request and strengthen their dedication.
Listed below are engagement suggestions to consider for execution or inspire new strategy ideas.
Purpose & Productivity
Each employee's position should be defined individually, and include how this position supports the company's mission. Without a full role definition employers risk employee confusion and disengagement.
Providing your employees with a sense of purpose is critical to creating an emotional bond between your employees and their work, and boosting their engagement.
New employees are more likely to stay if they become part of the culture quickly. Empower them. The sooner they feel engaged in their role, they longer they are likely to be happy and productive. Start their first day with a company sway pack that can include a branded shirt, along with a pen, journal and sticky notes desk set, as part of their company introduction.
Growth & Development
Cultivate personal growth and development. The emotional component to personal growth directly supports engagement. Employees need to be continuously growing and developing, personally and professionally. Personal and professional development is a necessity for companies that don't want to experience high turnover.
Hiring and developing great managers can significantly increase the engagement and retention capabilities of your organization. Employees who trust their managers are more likely to feel they are applying their talents for their own success and the company's. Remind Managers with a "You are Truly Appreciated" easel art desktop sign signed by the entire team and management.
From subsidized education, professional workshops, vacations abroad, to learning sabbaticals, and internal seminars lead by management and employees—implement opportunities for employees to grow with a new knowledge they'll instill in their position and company.
Employee behaviors are less driven by financial incentives and more by aligning their personal values with company goals to enrich their work with a greater sense of meaning. Manager feedback and recognition programs are more likely to drive successful performance. Managers can recognize a top performance with a gesture of appreciation and gratitude, such as desk awards or coveted branded Yeti tumblers.
Results-based recognition is extremely effective at improving retention and productivity. It requires specific, measurable goals achieved by employees who meet or exceed objectives. The award informs employees about their place in the company and the successful impact they've made. Recognition could be in the form of a bonus, a few days off, or a generous gift certificate along with a program-themed lapel pin that honors employee commitment.
Create monthly, quarterly or even weekly awards for team members who have showed an exemplary work ethic or leadership. Create a "Wall of Awesomeness." Every week employees put up notes celebrating fellow team members' dedication and success. Winner of best act of "Awesomeness" receives a restaurant gift card and the adoration of all.
Health and wellness campaigns play a role in creating an important emotional connection between employers and employees. Develop and encourage participation in a health program that allows every employee to participate at any level. Employees who join a program receive an "I Got This" water bottle.
Providing healthy meals, snacks and beverages throughout the workday is a positive gesture that improves the overall health of your team. Employees will recognize your care is genuine and repay it with stronger loyalty to the company.
Furnish your employees with office work spaces that reflect the company's identity and values. Spaces should be functional and inspirational. A place where employees want to spend their time. The office can be considered a home-away-from-home of sorts, considering the time spent there. Make it as supporting, comfortable and enjoyable as possible.
Exciting and engaging employees for their hard work brings satisfaction to every member of your team. Contact us today to see how our inspired ideas can amplify your employee engagement and recognition programs.

Featured Products